Hyphen is an integral part of Dixon & Company. Founded in 2010 as a recruitment agency specialised in finance, Dixon & Company quickly grew to become a market leading careers expert and trusted partner in the fields of permanent recruitment, interim management and project consulting across multiple domains. Today, Dixon & Co.'s culture lives on in its new scale-up dedicated to premium finance consultancy: Hyphen.
4 key domains
Finance 
Supply chain
Sales & Marketing
Human Resources
4 brands
Dixon: the multi-specialist in recruitment
Dixon HR: number one HR-community of choice
Drive: your partner in creating a workplace that stands out
Hyphen: harnessing the true power of finance

Testimonial
"Dixon & Company's strong legacy in finance goes far beyond recruitment and staffing alone. Our story is one of an ambitious company that leverages the strength of passionate people to go further, deliver more and set the bar for quality service even higher. We are incredibly proud of our track record, our team of dedicated people and our value-driven culture. And we are proud to make it work for a growing portfolio of ambitious clients."
Guy Vaes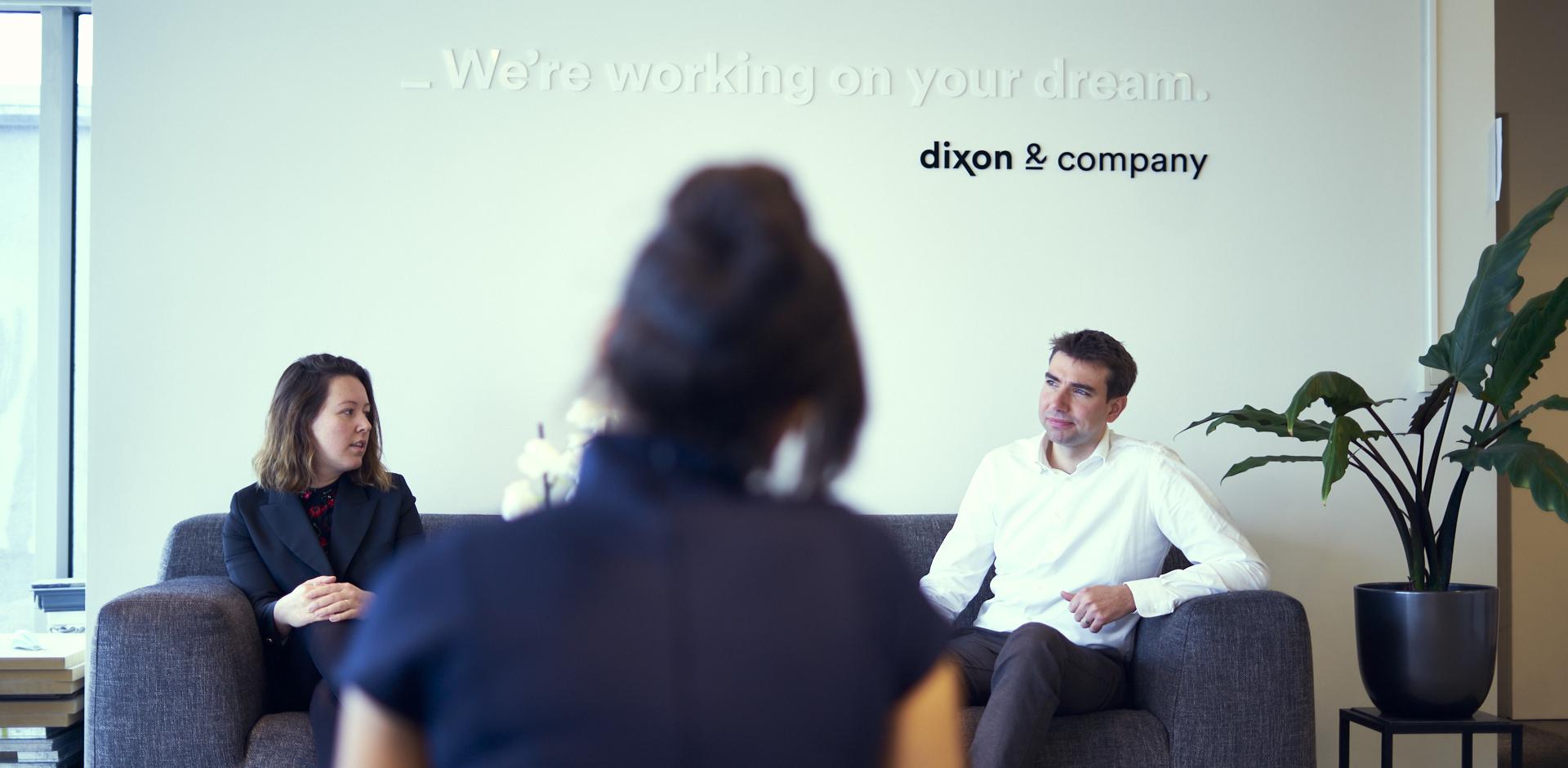 Permanent recruitment
Successful recruitment is all about playing the long game. Which is why Dixon & Company keeps its sights set on your long-term goals, either as a company or consultant. To carefully search, screen and match the challenges and requirements of every job with the knowhow, experience and ambitions of every job seeker.
Project consulting
Steering any project to a successful conclusion calls for more than just the right skillset. It also demands a special mindset. That's why we invest so much time, energy and resources into cultivating consultants with the Hyphen DNA. Matching qualifications, competencies and experience with the vision, drive and insight that ultimately make the difference.
Interim management
Most of the time, time is of the essence. To ensure continuity in the event of absence or to help drive a change project over the finish line. Dixon & Company maintains an extensive network of freelance managers and experts with wide-ranging experience and expertise. To ensure the perfect match, more often than not within 48 hours.

Ready to make your dreams reality?
Get a taste for what Dixon & Company can do for your company.
And how far it can take your career.